The Worse Are Well, and the Well Are Worse: Emotion Regulation Difficulties and Their Relationship with Psychological Functioning During COVID-19
Marissa Pizziferro

The Safran Center for Psychological Services, The New School for Social Research

Ali Revill

The Safran Center for Psychological Services, The New School for Social Research

Xiqiao Chen

The Safran Center for Psychological Services, The New School for Social Research

Danielle Bryson

The Safran Center for Psychological Services, The New School for Social Research

Richelle Allen

The Safran Center for Psychological Services, The New School for Social Research
Abstract
The COVID-19 pandemic introduced a myriad of mental health consequences; however, it remains largely unknown why specific individuals may be more vulnerable to increases in psychological distress than others. Individuals' capacity for emotion regulation may indicate how one experiences distress during COVID-19. The present study aims to understand which specific emotion regulation skills most impact the psychological functioning of psychotherapy clients during COVID-19. Psychotherapy clients (N = 33) completed the Brief Difficulty in Emotion Regulation Scale (DERS-18), to measure six domains of emotion dysregulation, and the Outcome Questionnaire 30 (OQ-30.2) to measure psychological functioning during treatment. Multilevel Modeling (MLM) was conducted in R to measure the incremental effect of each DERS sub-scale on pre-and post-COVID-19 psychological functioning. As expected, clients with difficulties in emotional awareness and goal-directed behavior experienced worse psychological functioning during COVID-19. However, clients with difficulties in emotional self-efficacy, impulse control, and acceptance of negative emotions surprisingly reported deterioration of psychological functioning to a lesser degree than their counterparts with better regulation skills. Coping during a crisis is not uniform. Clinicians must understand how different emotion regulation skills play a role in navigating distress. Further, this evidence sheds light on how those who appear to be "doing worse" may have more tools to cope with circumstances out of their control.
Keywords: Emotion regulation, COVID-19, psychological distress, psychotherapy, telehealth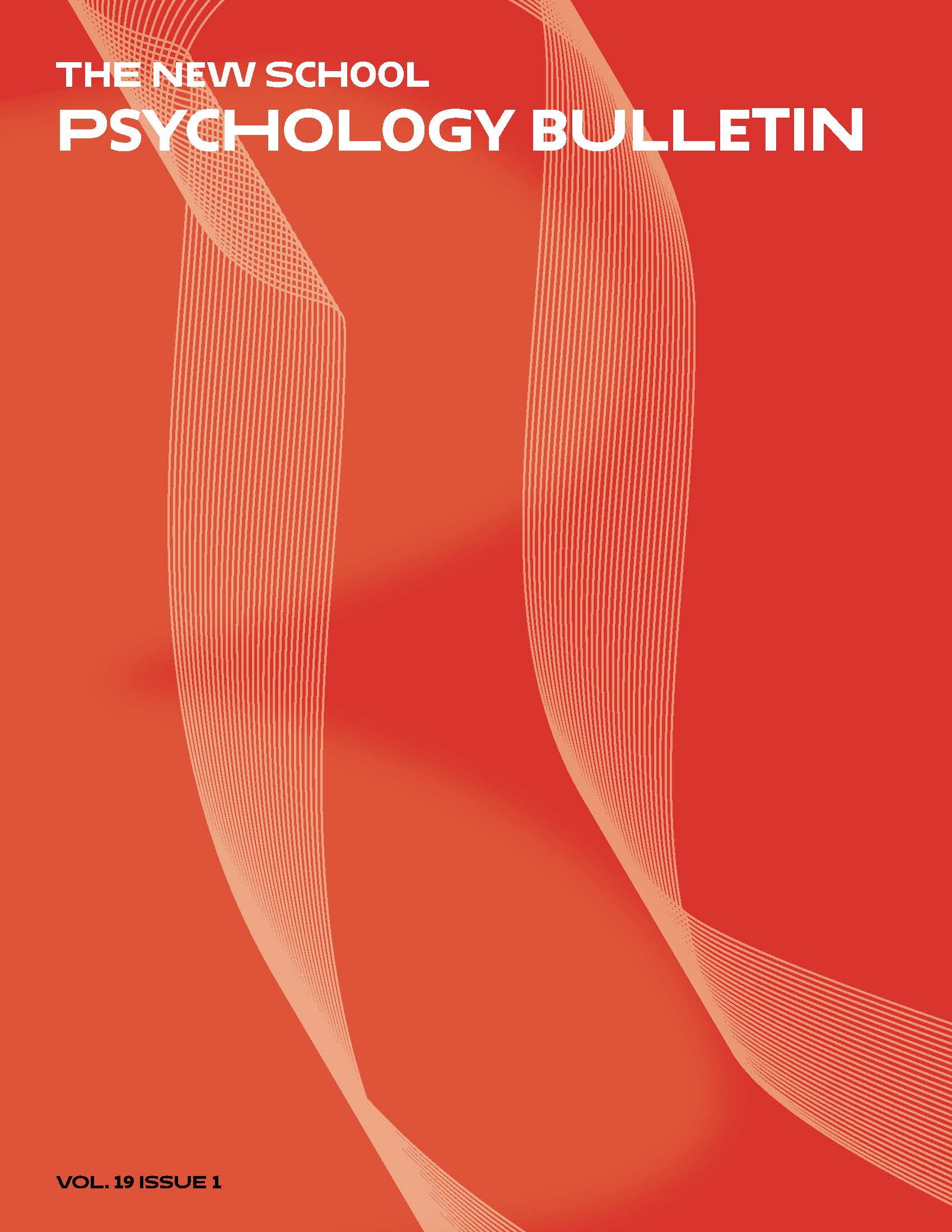 Copyright (c) 2022 The New School Psychology Bulletin
This work is licensed under a Creative Commons Attribution 4.0 International License.
This work is licensed under a Creative Commons Attribution 4.0 International License.